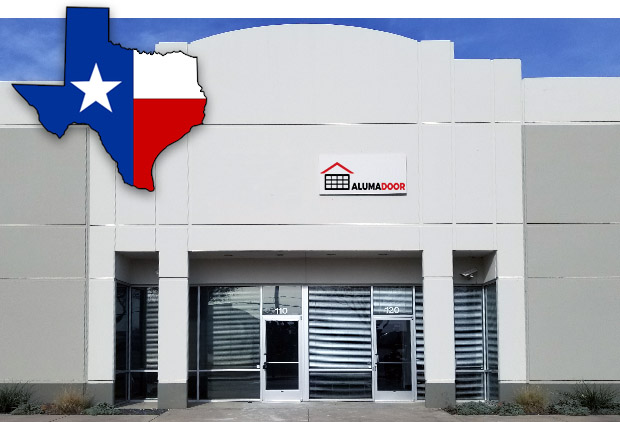 AlumaDoor Goes Big in Texas!
Everything is bigger in Texas, so we've opened our largest Door Depot yet! Conveniently located near Love Field, our newest depot provides 24/7 access to over 50 in-stock Full-View doors to our Dallas-Fort Worth area dealers. Ordering and pick up is easy! Just call to place your order, receive your access code, enter the door depot at your convenience, load up, and you are ready to roll.
Dallas Address
2221 Manana Drive, Suite 120
Dallas, TX 75220
Google Map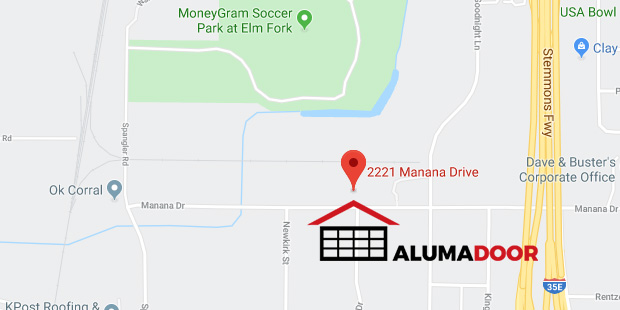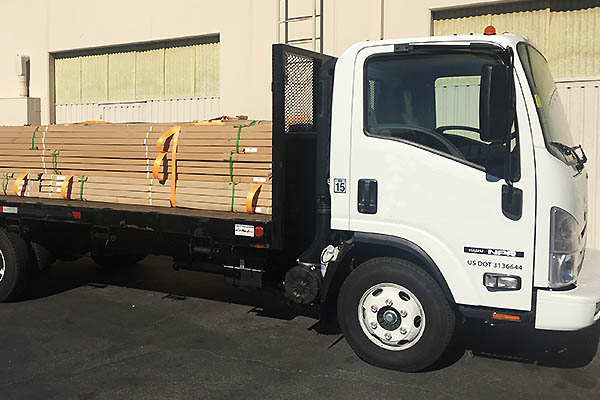 Here's how it works:
When you place an order, we'll give you a date when your door is available for pickup, along with a keycode to open the warehouse. You tell us when you'll be there, and the keycode will work. After you load your door, close the warehouse, and head to your job site. If you have a question while you're there, you'll have a phone number to call for assistance.
Other Door Depot Pickup Locations
Or pick up from our main office:
AlumaDoor Headquarters
165 Business Center Drive
Corona, CA 92880
Google Map