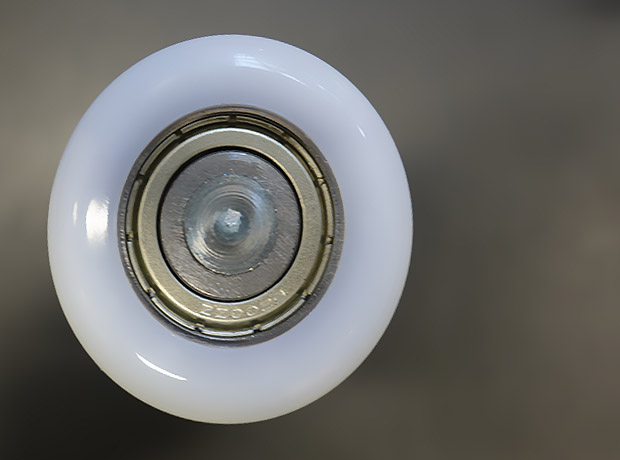 Quality rollers for quiet, smooth operation and long life
Long after installation, your customers will appreciate the quality and precision of their upgraded hardware components every time they open and close their garage door. Communicating the value of these upgrades can help make the sale and lead to future referrals.
Standard with every door, AlumaDoor includes upgraded precision bearing white nylon rollers. These rollers are virtually maintenance free, durable and quieter than competitor rollers. They reduce garage door noise by up to 75% over entry level rollers. Each roller incorporates an 11-bearing sealed lubricated cage to ensure smooth and quiet operation and prevent impurities that can gum up over time.
Side-by-Side Comparison: AlumaDoor vs. Brand X