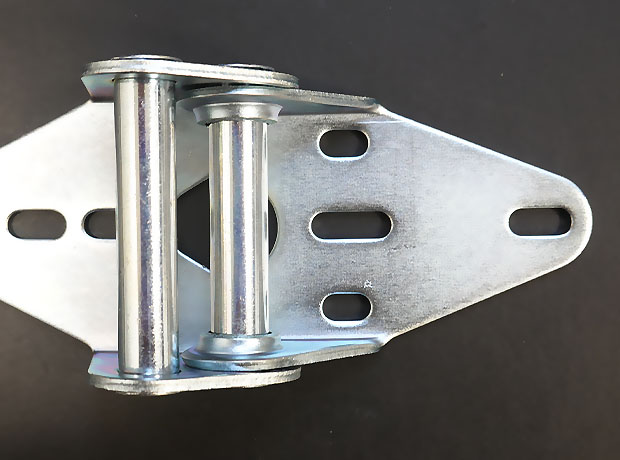 Hinges are not the first thing you think of when selecting a door, but the details are significant.
Superior garage doors like AlumaDoor come with 11-gauge hinges. Lesser doors come with 14-gauge or even 18-gauge hinges (the higher the number the thinner the steel). Every AlumaDoor sectional garage door comes standard with commercial grade, top quality, premium-finished 11-gauge hinges.
Why?
They're twice as

Strong

.
They're

Quieter

.
They're

Safer

.
They're

Longer Lasting

.
Utilizing 11 gauge hinges on all of our doors is safer, will last longer, and will more quietly and confidently handle the strain of each open/close cycle. Look at the side-by-side photo and compare. Your customer will see the difference.
Side-by-Side Comparison: AlumaDoor vs. Brand X